Every day hundreds of health professions ABANDON their home country on a quest for a better future. 
The REASONS why those individuals look on the web for which countries accept OET for nurses are various:
New Opportunities
Higher Wages 

A safer place to live

A diverse culture

Free education for their children

Geo-location
Both female and male nurses began to realize that while they are STRUGGLING back home, working in 2 or 3 different hospitals, and being underpaid. 
Countries like the US are more than WELCOMING such professionals with full-time employment, high wages, and a Green Card opportunity. This is because of the shortage of individuals to fulfil such positions in a lot of American States.
So here is a list of countries that accept OET for nurses:
The United States
In the US the legislation varies from state to state. Currently, the ECFMG, FAIMER, the Oregon State Board of Nursing, and the Florida Board of Nursing are accepting OET for Nurses as proof of proficiency. 
Oregon State Board of Nursing requires a minimum of a B (350) in each of the components
the Florida Board of Nursing requires a minimum of a C+ (300) in each of the components
Both boards also accept IELTS as proof of proficiency, however, OET is a better fit for nurses since it's a bit easier when compared to IELTS.
The United Kingdom
The nursing council in the UK accepts people who score a minimum of a B on the OET test in listening, reading, and speaking and at least a C+ in writing.
Australia
The Australian Health Care Agencies for Nurses demands a B grade in the 4 components of the test. 
The good news, compared to other countries, is that you can combine the 4 B grades from 2 sittings taken within a 6 month period.
Ireland
The Nursing and Midwifery Board of Ireland (NMBI) reduced the score for foreign nurses from B to C+ in reading and listening. However, a B grade is still demanded in speaking and writing.
Spain
OET enables Spanish nursing students to prove their proficiency in Medical English and therefore become part of the global healthcare community. A grade B in all bands is required for Spain.
New Zealand
The New Zealand Nursing Council demands a B in the 4 skills in order for a candidate to register himself as a nurse.
The candidate can take a B in multiple sittings combining their scores as long as the 4 B grades are achieved within the first sitting of the OET test.
Singapore
A test taker must reach grade B in all 4 components to be able to register with an appropriate healthcare board in Singapore to work as a nurse. The score must be achieved in the last two years. 
United Arab Emirates
Dubai has become the first PLACE in the United Arab Emirates to recognize the Occupational English Test as a proof of proficiency for Nurses. The accepted grade is a B in the 4 skills.
The OET organization signed an agreement with both the DHCA and KHDA, allowing nurses to build up a career in the UAE.
With an ever-increasing number of foreign families moving to Dubai every year, Dubai Healthcare City body understands the need for their health professionals to be proficient in English.
What is the passing score for OET 
As you were able to realize by now while reading the article which countries accept OET for nurses.
The passing grade is generally a B for every country, however, a few of them let you score a C+ in some specific components of the exam.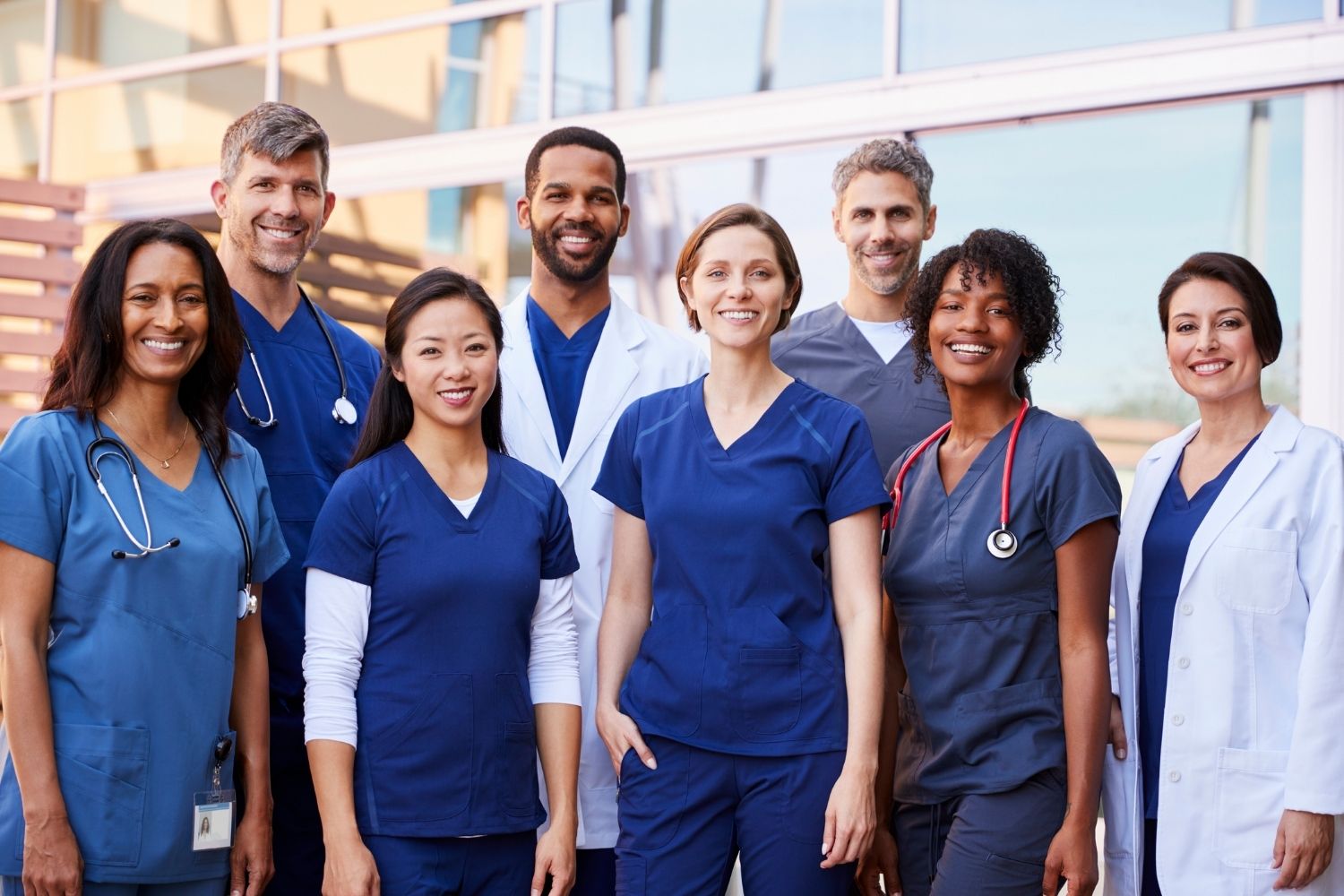 Can OET results be combined
Only if you are applying for Australia and New Zealand, you will be able to combine your OET results from more than 1 sitting.
OET or IELTS
When it comes to choosing a proficiency test in order to be able to register yourself as a nurse in the councils over the world, OET is definitely the BEST suit for health professionals.
Some of the reasons which make OET a more comfortable exam to be taken by nurses are:
OET only uses health-related topics in the reading part, whereas IELTS topics range from fashion to space traveling;
OET only use health-related topics in the listening part, whereas IELTS topics range from social skills to academic lectures pretty much about anything;
OET only asks you to write a 180 to 200 word letter in 45 min, while IELTS demands you to write a 150 word report and a 250 word essay in 60 min; 
OET speaking gives you 2 role-plays with a patient for you to perform and you have 3 min on average to look at each card. In this part, you are going to be seeing daily hospital topics you are familiar with. The speaking lasts for 5 min per card;
However, on IELTS speaking you need to speak for about 20 min in total divided into 3 parts. It is more challenging since they use a wide range of topics to formulate the questions;
OET vs IELTS cost
OET cost is 500 USD across the countries while IELTS cost varies from country to country.
In the US, IELTS costs range between $245 – $255 USD
In the UK, IELTS costs range between 185 – 195 GBP
In Canada, IELTS costs range between 292 – 329 CAD
In Australia, IELTS costs 375 AU
OET Preparation for Nurses
Are you a nurse and NEED to get ready for OET?
Our seasoned OET Experts have been teaching for the exam for over 20 years and can surely walk you through each step you need to take in order to succeed on the test.
We proudly helped over 4978 nurses like yourself to get a B+ on the test.
BOOK a call with us now and get ready for the exam in a matter of days.